The cauldron boiled over on Sunday afternoon as the Mixed and Men's Netball set about hosting their quarter finals for this season.
You could have honestly thought that Tana had just won the World Cup when the throng of their supporters from Hanuabadans, who have filled the stadium for the last several weeks of games, erupted into cheer after Patrick Vagahu's "Mixed B" charges held off fourth placed Veupunama in an absolutely riveting game of seesaw netball to win on Sunday. The games already electric atmosphere had been further fuelled by the announcement of overtime after the teams were locked with a draw at fulltime but even after volley after volley of assaults and counter assaults the teams had to dig deep still and endure double overtime when the teams were still all tied up after the first set of 5 minute halves.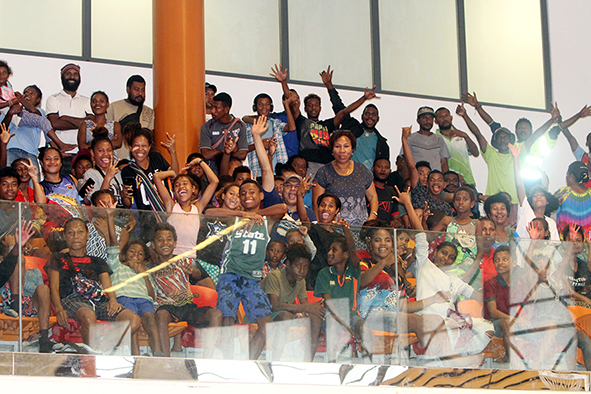 The game was played at an intense pace anyway but the adrenalin was on high as this one meant elimination for one of the teams and fuelled by an intense supporter interest the battle raged. So intense was the support and the clamour so loud that even the umpires had difficulty communicating on court calls. It became so intense that at one point the game had to be halted to caution excited Veupunama supporters for encroaching onto or near the playing area. Both teams and their supporters obviously knew that loosing this one meant bowing out for the season in this division. With the teams running neck to neck the intensity just continued to climb rather than peter as exhausted players like gladiators from old, dug deeper to continue. On two occasions, verification of who had actually won had to also be sought from officials amidst celebration and pandemonium on court as premature victory celebrations quickly evaporated and players had to again don bibs and return to playing mode. It was madness with a capital M…….
At the end of extra time the do or die rule then applied and the team who first reached a two goal advantage would be immediately declared the winner. There would be no halftime break, just a continuous change over until a winner was declared….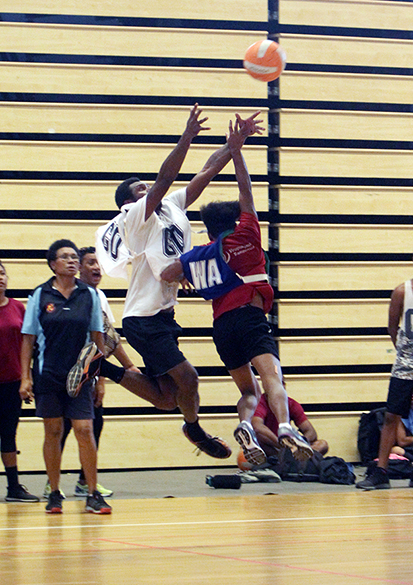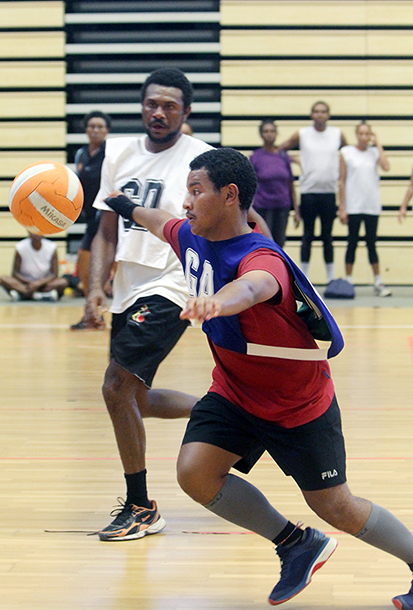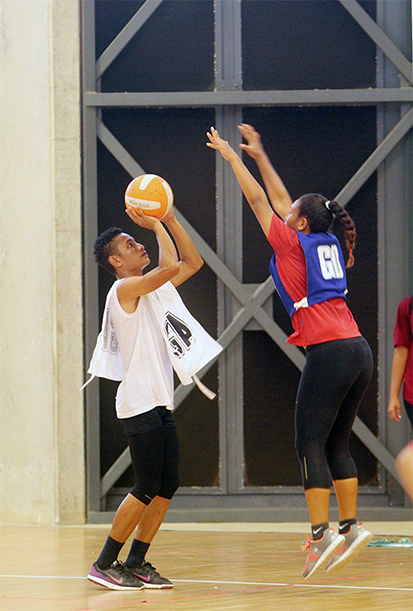 Both these teams have always been competitive and there was no love lost on this occasion as both teams were determined they would be grinners. Only god knows where they got the energy from to again take the court and ramp up the tempo yet again.
The chant however, was unmistakably Tana's as they scored a second successive goal two minutes into double extra time ensuring they lived to fight another day, much to the dismay of an exhausted Veupunama team. It was excitement on excitement and confusion on confusion. It was absolute mayhem and magic……. The final score Tana 28 defeating Veupunama 26. Tana managing to keep their hopes alive for another week to play off against KPHL next Sunday.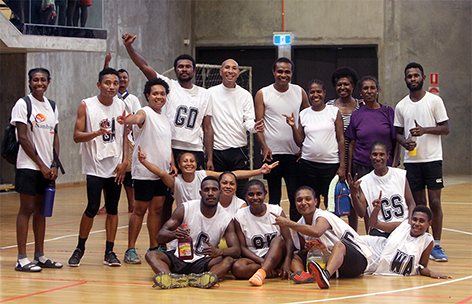 this particular game set the atmosphere for the rest of the games and a great outing for mixed and men's netball.
In the previous set of games in the same division, minor premiers, PNG Electoral Commission were able to account for a strong Kumul Petroluem outfit scraping it in by the slimmest of margins 29 – 28 on court 3. This assures them a second grand final appearance in as many years while KPHL now face an invigorated Tana team to see who will take on the Electoral Commission in the big one in two weeks.
Veupunama has teams in every division of the competition this year and had ended the season with a team in the top four in each division. They will be disappointed to bow out in "Mixed B" after an epic struggle with Tana and also in Mixed C after losing that match to Hetura 16 – 24, which also went into overtime.
In Pemier Mixed, Keakalo face off against Kamuna this Sunday after a fairly torrid 18 – 35 encounter with front runners Veupunama while Black Magic close their ledgers for this season and build for 2020 after their loss to Kamuna.
Mirupasi in "Mixed A" pulled off a small coup on Sunday, shrugging off a fright from Veupunama, who actually finished the season leading the comp so they now book their first grand final in Mixed and Mens against the grain. But full credit to them, they worked hard on their defense, offensive rebounds and clearances from broken play to surprise the competition front runners at each turn. They played the maroon shirts into a false sense of security and never panicked at any stage of the game and as a result they cashed in the dividends at the end closing Veupu out by just two, 25 – 23 A great game with the usual extroverted display of elevation and athleticism in the sport. Excellent averages and strength near the hoop by shooters Teffy Andrew and Itama Renagi and Kerna Sauna's strength in the air at Wing Attack were what caused Veupu some real headaches. This is where the Maroons will have to work to fix if they are able to overcome SCAL Shahus this weekend and meet Mirupasi again in the main event. SCAL Shahus will not be easy pickings and will have to be treated with respect as they too have claim to the prize.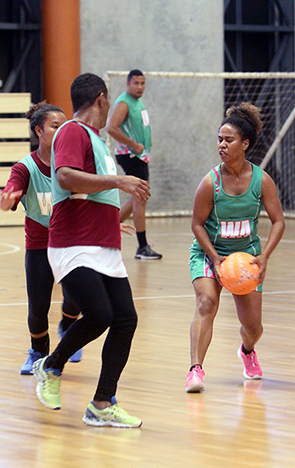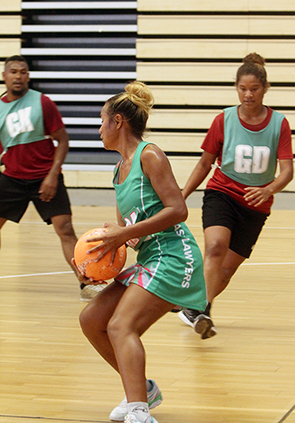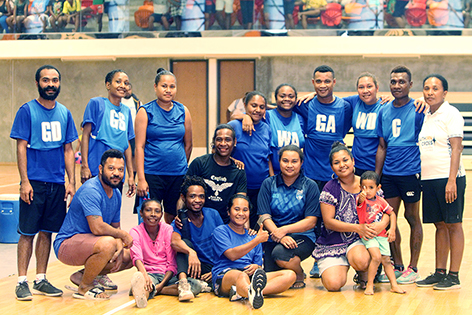 Veupunama find themselves in the unfamiliar position of revisiting their game strategies as especially in "Mixed A" and after an impressive outlook at the beginning of the finals they will need to keep the prospect alive in this division if they are to make up for losses in "Mixed C" and "Mixed B"
In the Men's game and Premier Mixed, Veupunama showed their class at the top of the pool making it clear in both senior divisions that their number one spot at the close for the season was not a fluke. For the men's, it meant holding off and dispatching a determined Auna Fonza side who have been hot on their heels for the entire season. Auna Fonza, highly competitive throughout the season just could not break the shackles free on Sunday, submitting 30 – 21 to a super strong Veupunama lineup. Veupu now stand by to see who will be their challengers. Kamuna who finished the season 3rd in the men's premier division and who have been strong on court all season were up against 4th placed team in Mona Magic on Sunday for the division's elimination final. Both teams accounted well for themselves and the pace, as expected for the men's version of this game was nothing short of sizzling hot. Kamuna are competitive at every level but lack a little in height up front but what they lack in height, they more than make up for in athleticism and heart. So enter the likes of Donald Kala up front. Both teams were evenly poised with Mona submitting twice to errors in possession, which in the end allowed the game to slip away. Still 2019 was a good year for the Magic of Mona.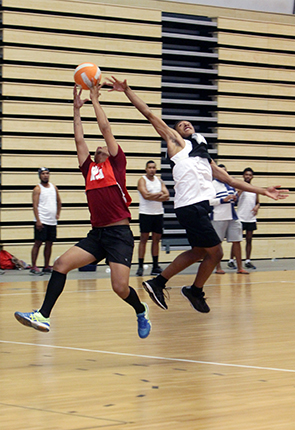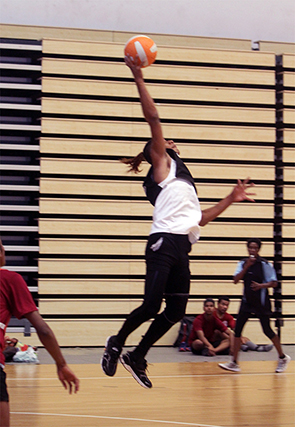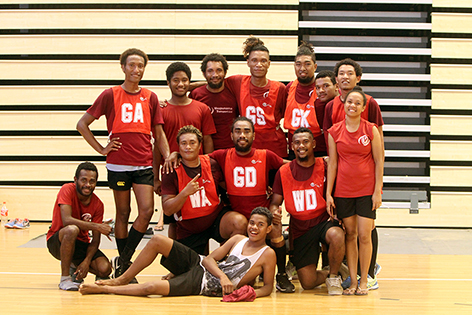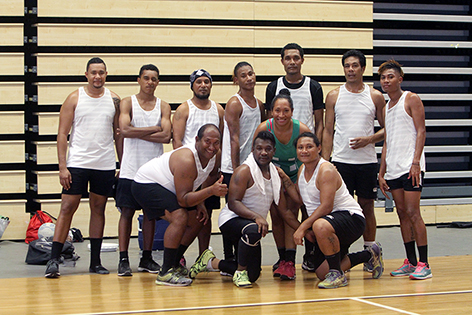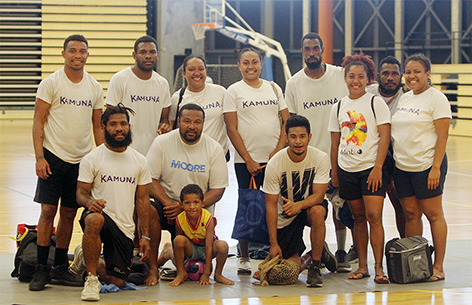 Kamuna now face a charged up Auna Fonza team in Sunday's major semi, who will no doubt be smarting from Sundays loss. Up for grabs will be bragging rights to sit courtside against Veupunama at the grand final. Each of the Premier men's top four teams can win on a good day and so picking a winner for next week at this end of the season will be a bit like gambling on the lotto.
The Premier Mixed game will also be an excellent game this coming Sunday. The Aroma Coast squad for Keakalo will be looking to shake, rattle and roll against a very competent and confident Kamuna side. Watching some of the POMNA premier division ladies in action for Keakalo, Kamuna and Veupunama, who are parked up and waiting for their final appearance in two weeks, means the contests over these next two weeks will be absolute pearlers and should be a real pleasure to watch for netballers no matter what your disposition. Keakalo v Kamuna this weekend and then, the winner v Veupunama in the Grand Final.
Oh boy, to pick a winner from these three will be like choosing from the Diamonds, the Ferns and the Roses at the World Cup ………. a bloody hard choice.
Whichever way, we are in for some excellent mixed and mend netball in the next two weeks .
Congratulations to all the teams who have booked first passage to the Grand Finals in two weeks time. Commiserations to those which bowed out last week and good luck to those who have either a final dual this coming Sunday or a step up to the big one in two weeks time.
Scores for Sunday 11th August 2019 – Quarter Finals.
1pm Mix C Tana 45 def Water PNG 13
Hetura 24 def Veupu 16 ( in over time)
Mix B PNGEC 29 def KPHL 28
1:50pm Mix B Tana 26 def Veupu 24 (in double O/T)
Prem Mix Veupu 35 def Keakalo 18
Kamuna 23 def B/Magic 13
2:30pm Mix A Mirupasi 25 def Veupu 23
Scal Shahus 30 def Tana 25
3:10pm Men's Veupu 30 def Auna Fonza 21
Kamuna 21 def M/Magic 18

Categories: Mixed and Mens Netball, POMNA, World News