An interesting day for POMNA today with a mixed bag of results.
For the premier division there was some difficult moments as front runners Snax Mermaids struggled with a depleted bench and without key playmakers to keep up with a marauding CC Sparrows team intent on making amends for last weeks upset loss to Aroma Coast. The Maids head coach Richanda Kassman and severl of the Maids lethal attack are still in Apia, Samoa with the Pepe's, but they would have been proud of how well the young guns stood up to the challenge today.  Rayleen Andrew shone near the hoop and working as best she could with her young charges. CC Sparrows eager to make amends for last week made sure their chances heading into the finals was assured on percentage and pressed home their advantage for today.
Aroma Coast seemed certain of a win today leading their game at the main break and at the third turn, but a romping Veupunama put paid to that notion, snatching it at the death from the Aroma Coast ladies by a very slim three goals.
Telstars were in cruise mode as they contested a skeletal Paramana team today. With only seven players starting off the bench, the ladies in black had their work cut out, but to their credit, were able to put up a credible 31 nets against a confident Telstars outfit who matched the Mermaids score against Paramana last weekend.
The quality of netball is fantastic at this level and when on song, it can be a marvel to watch. There are only a handful of games from this round to go before the finals start so if you care to enjoy a decent game of fast, fluid, enduring game of netball why not come and watch the premier division games of the Port Moresby Netball Association at the Rita Flynn Indoor Stadium in Boroko. There are three games every Saturday so for K2 at the gate it's great value.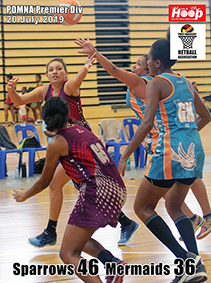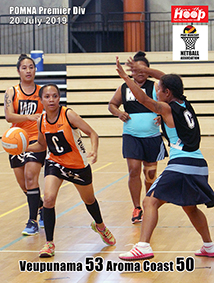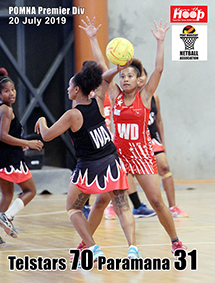 Categories: None