The Pepe's made an emphatic statement that they were not to be denied a place on the podium as they accounted for a virtual U21 Samoan side representing their nation in the place of their #1 team which as in England contesting he World Cup.

PNG acquited themselves well from all accounts with the lead never being challenged and finishing off 64 - 35 to ensure we at least share in the medal haul the country has managed at these games.
Our ladies never lacked in both skill or stamina but perhaps the ability to finish off and an unofrtunate lapse in accuracy which for the Cook Islands and Tonga mean they were always has an oportunity to capitlise on possesion.  Lose your centre pass and you have to fight for the next two to make up.  It all started to gel in the final game but two games short as the losses to Tonga and the Cookies meant we miss out on challenging for the Gold or Silver.  
They were all wonderful sportspeople and were great ambassadors for our game.
Our Pepe's return home over the weekend.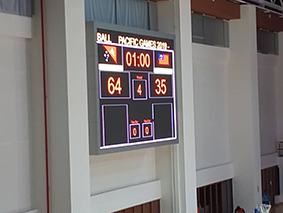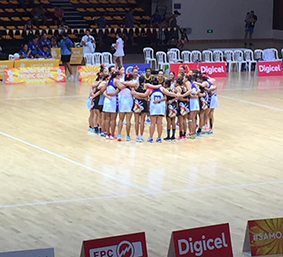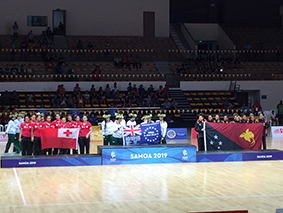 Well done Pepe's

Categories: The Pepe's - PNG's National Team, Netball PNG - PNG Netball Federation, World News